TORSION FRONT : 168 possible configurations
Compensation by front-mounted torsion springs
This system can be used for doors weighing up to 250 kg.
The maximum dimensions are 6000 mm width and 3000 mm height.
A lintel of minimum 70 mm is required.
However, it is available even if you do not have side jamb space.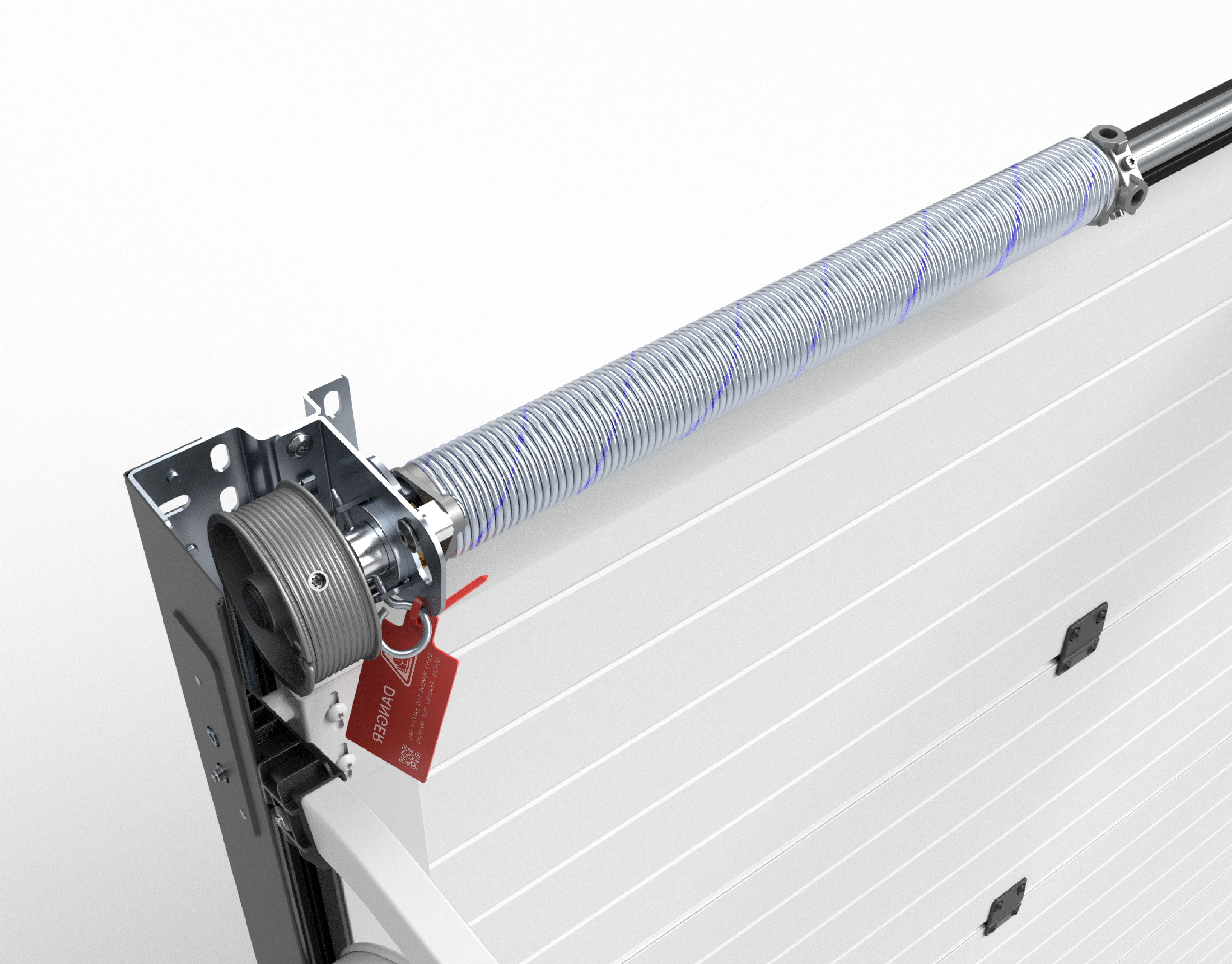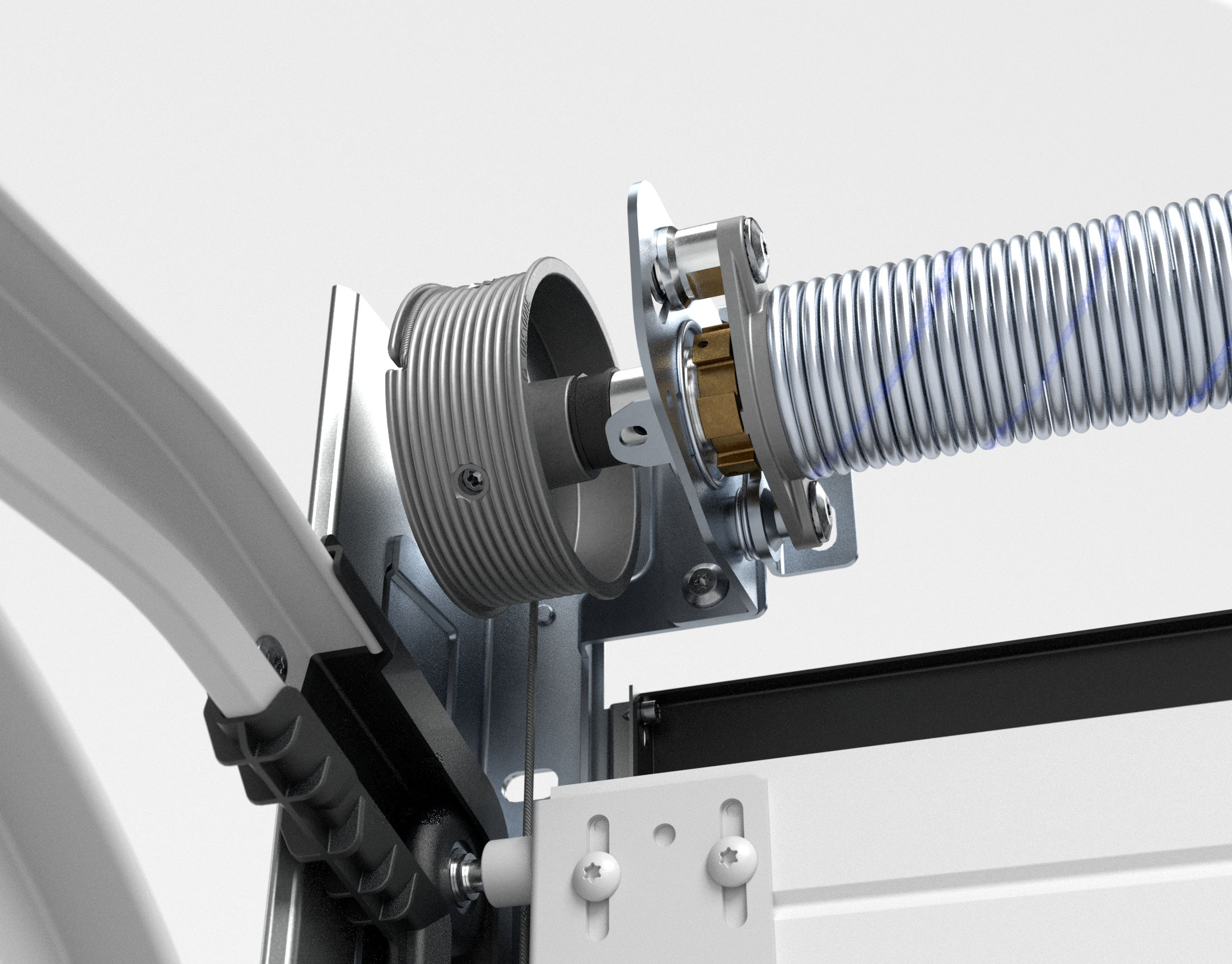 Your spring railing is delivered in a separate B-package.
It is fully equipped, ready to install and the springs are pre-tensioned.